Divino Amore
by Cecilia Mangini
Italy
1961
11 min
without dialogues
Short film
Documentary
Color
DCP
Daniella Shreir from "Another Gaze" will be attending
Retrospectives & Focus 2021
Official synopsis
A modern ritual born after the Second World War but inspired by archaic liturgies: the cult of the Virgin at the Sanctuary of Divine Love about fifteen kilometers from Rome.
The programmer's eye
The film begins at night, as parishioners holding lanterns form a series of processions, going through Rome and villages in the Abruzzo and Lazio regions, to get to the Santuario della Madonna del Divino Amore, located 16 km from the capital, in the morning. More than an anthropological study of ecstatic devotion - with its genuine followers and women who cry desperately to heaven - "Divino Amore" also testifies to Mangini's interest in the disappearance of rituals and endangered communities. When generations of worshipers leave the church at the end of the service, the formality dissolves into secular recreation, as families perched on horse-drawn carts eat plates of spaghetti and the men fall asleep on the grass. The velvet-clad austerity of the interior of the church gives way to a series of pastoral paintings. "Divino Amore" was believed lost, never having obtained distribution following its rejection by the Quality Commission. It was judged having "technical and artistic shortcomings", which undoubtedly includes Mangini's choice to cover up the noises of worship with a lively avant-garde score composed by Egisto Macchi, which ultimately reaches a both comical and sinister climax.
— Another Gaze
Biography and Filmography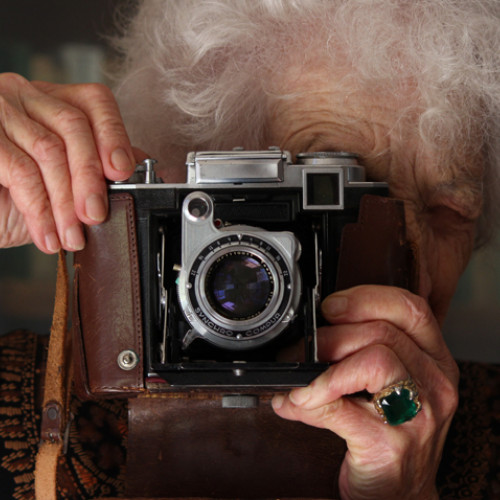 Born in 1927, Cecilia Mangini is a filmmaker, documentary filmmaker and photographer who has taken an engaged, attentive and personal look at individuals and society from the outset, with particular attention to the themes of marginality, immigration and social injustice. The first woman in Italy to shoot documentaries in the post-war period, the author of a few feature films and more than forty short films, largely co-directed with her husband Lino Del Fra, she was able to highlight the transition of her country which was moving away, sometimes slowly, from fascism, towards an industrial society. Her itinerary crossed those of Vittorio De Seta, Gianfranco Mingozzi, Florestano Vancini, Vasco Pratolini and Pier Paolo Pasolini to whom she entrusted the writing of three commentaries. Cecilia Mangini passed on some of the most beautiful images of Italy from the 1950s and 1960s to future generations. (Tënk)
2021 - IL MONDO A SCATTI - Cecilia Mangini, Paolo Pisanelli - Director, screenwriter
2020 - DUE SCATOLE DIMENTICATE - Cecilia Mangini, Paolo Pisanelli - Director, screenwriter
2013 - IN VIAGGIO CON CECILIA - Mariangela Barbanente, Cecilia Mangini - Director, screenwriter
2000 - REGINA COELI - Nico D'Alessandria - Screenwriter
1992 - KLON - Lino Del Fra - Screenwriter
1977 - ANTONIO GRAMSCI: I GIORNI DEL CARCERE - Lino Del Fra - Screenwriter
1974 - LA BRIGLIA SUL COLLO (Short) - Cecilia Mangini - Director
1973 - LA TARTE VOLANTE - Lino Del Fra - Screenwriter
1973 - LA VILLEGGIATURA - Marco Leto - Screenwriter
1967 - BRINDISI '65 (Short) - Cecilia Mangini - Director
1967 - TOMMASO (Short) - Cecilia Mangini - Director
1964 - ESSERE DONNE (Short) - Cecilia Mangini - Director
1963 - LA STATUA DI STALIN (Short) - Lino Del Fra, Cecilia Mangini - Director
1962 - ALL'ARMI SIAM FASCISTI! - Lino Del Fra, Cecilia Mangini, Lino Miccichè -Director, screenwriter
1961 - LA CANTA DELLE MARANE (Short) - Cecilia Mangini - Director
1963 - DIVINO AMORE (Short) - Cecilia Mangini - Director, screenwriter
1960 - MARIA E I GIORNI (Short) - Cecilia Mangini - Director, screenwriter
1960 - STENDALÌ: SUONANO ANCORA (Short) - Cecilia Mangini - Director, screenwriter
1958 - IGNOTI ALLA CITTÀ (Short) - Cecilia Mangini - Director
de Cecilia Mangini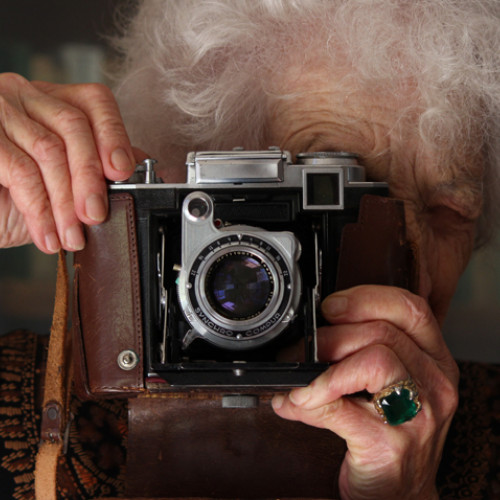 Born in 1927, Cecilia Mangini is a filmmaker, documentary filmmaker and photographer who has taken an engaged, attentive and personal look at individuals and society from the outset, with particular attention to the themes of marginality, immigration and social injustice. The first woman in Italy to shoot documentaries in the post-war period, the author of a few feature films and more than forty short films, largely co-directed with her husband Lino Del Fra, she was able to highlight the transition of her country which was moving away, sometimes slowly, from fascism, towards an industrial society. Her itinerary crossed those of Vittorio De Seta, Gianfranco Mingozzi, Florestano Vancini, Vasco Pratolini and Pier Paolo Pasolini to whom she entrusted the writing of three commentaries. Cecilia Mangini passed on some of the most beautiful images of Italy from the 1950s and 1960s to future generations. (Tënk)
2021 - IL MONDO A SCATTI - Cecilia Mangini, Paolo Pisanelli - Director, screenwriter
2020 - DUE SCATOLE DIMENTICATE - Cecilia Mangini, Paolo Pisanelli - Director, screenwriter
2013 - IN VIAGGIO CON CECILIA - Mariangela Barbanente, Cecilia Mangini - Director, screenwriter
2000 - REGINA COELI - Nico D'Alessandria - Screenwriter
1992 - KLON - Lino Del Fra - Screenwriter
1977 - ANTONIO GRAMSCI: I GIORNI DEL CARCERE - Lino Del Fra - Screenwriter
1974 - LA BRIGLIA SUL COLLO (Short) - Cecilia Mangini - Director
1973 - LA TARTE VOLANTE - Lino Del Fra - Screenwriter
1973 - LA VILLEGGIATURA - Marco Leto - Screenwriter
1967 - BRINDISI '65 (Short) - Cecilia Mangini - Director
1967 - TOMMASO (Short) - Cecilia Mangini - Director
1964 - ESSERE DONNE (Short) - Cecilia Mangini - Director
1963 - LA STATUA DI STALIN (Short) - Lino Del Fra, Cecilia Mangini - Director
1962 - ALL'ARMI SIAM FASCISTI! - Lino Del Fra, Cecilia Mangini, Lino Miccichè -Director, screenwriter
1961 - LA CANTA DELLE MARANE (Short) - Cecilia Mangini - Director
1963 - DIVINO AMORE (Short) - Cecilia Mangini - Director, screenwriter
1960 - MARIA E I GIORNI (Short) - Cecilia Mangini - Director, screenwriter
1960 - STENDALÌ: SUONANO ANCORA (Short) - Cecilia Mangini - Director, screenwriter
1958 - IGNOTI ALLA CITTÀ (Short) - Cecilia Mangini - Director