Essere Donne
by Cecilia Mangini
Italy
1964
29 min
OV Italian - with French subtitles
Short film
Documentary
Black & White
DCP
Daniella Shreir from "Another Gaze" will be attending
Retrospectives & Focus 2021
Official synopsis
This documentary is one of the earliest film enquiries on women's condition in Italy, seen in its different aspects: social, economic, psychological... Starting from an analysis of the feminine role models proposed by the cultural industry - movie stars and the fashion magazine models - the film finds its protagonists among real women, of all ages and from all regions: factory workers, peasant women, those who do piece-work at home, farm labourers, emigrants, housewives, old women and very young girls. In the destiny of these women, the struggle appears: trade union struggle against exploitation, struggle for peace, the defense of freedoms and democracy.
The programmer's eye
Boycotted and secretly censored by producers and directors who were part of the Ministerial Commission, which decided on the short film that was to accompany feature films in cinema programs at the time, "Essere Donne" was commissioned by the communist production company Unitelefilm. The latter had approached a selection of left-wing filmmakers to fully investigate a collective social problem. The result: a series of interviews conducted by Mangini with workers, from the olive groves in Puglia to the factories in Milan. Often filmed while working at home or in the factory, these women speak candidly about issues such as abortion, housework, unionization and boycotts.
— Another Gaze
Biography and Filmography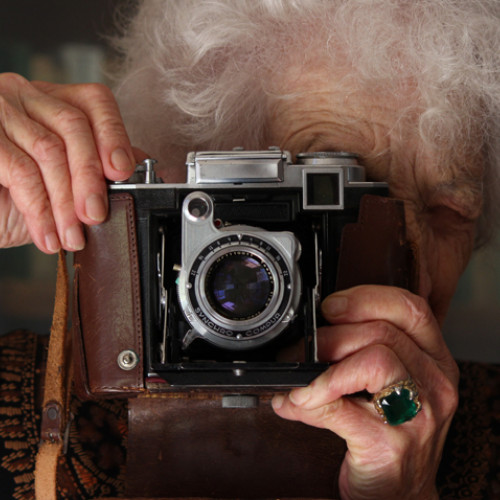 Born in 1927, Cecilia Mangini is a filmmaker, documentary filmmaker and photographer who has taken an engaged, attentive and personal look at individuals and society from the outset, with particular attention to the themes of marginality, immigration and social injustice. The first woman in Italy to shoot documentaries in the post-war period, the author of a few feature films and more than forty short films, largely co-directed with her husband Lino Del Fra, she was able to highlight the transition of her country which was moving away, sometimes slowly, from fascism, towards an industrial society. Her itinerary crossed those of Vittorio De Seta, Gianfranco Mingozzi, Florestano Vancini, Vasco Pratolini and Pier Paolo Pasolini to whom she entrusted the writing of three commentaries. Cecilia Mangini passed on some of the most beautiful images of Italy from the 1950s and 1960s to future generations. (Tënk)
2021 - IL MONDO A SCATTI - Cecilia Mangini, Paolo Pisanelli - Director, screenwriter
2020 - DUE SCATOLE DIMENTICATE - Cecilia Mangini, Paolo Pisanelli - Director, screenwriter
2013 - IN VIAGGIO CON CECILIA - Mariangela Barbanente, Cecilia Mangini - Director, screenwriter
2000 - REGINA COELI - Nico D'Alessandria - Screenwriter
1992 - KLON - Lino Del Fra - Screenwriter
1977 - ANTONIO GRAMSCI: I GIORNI DEL CARCERE - Lino Del Fra - Screenwriter
1974 - LA BRIGLIA SUL COLLO (Short) - Cecilia Mangini - Director
1973 - LA TARTE VOLANTE - Lino Del Fra - Screenwriter
1973 - LA VILLEGGIATURA - Marco Leto - Screenwriter
1967 - BRINDISI '65 (Short) - Cecilia Mangini - Director
1967 - TOMMASO (Short) - Cecilia Mangini - Director
1964 - ESSERE DONNE (Short) - Cecilia Mangini - Director
1963 - LA STATUA DI STALIN (Short) - Lino Del Fra, Cecilia Mangini - Director
1962 - ALL'ARMI SIAM FASCISTI! - Lino Del Fra, Cecilia Mangini, Lino Miccichè -Director, screenwriter
1961 - LA CANTA DELLE MARANE (Short) - Cecilia Mangini - Director
1963 - DIVINO AMORE (Short) - Cecilia Mangini - Director, screenwriter
1960 - MARIA E I GIORNI (Short) - Cecilia Mangini - Director, screenwriter
1960 - STENDALÌ: SUONANO ANCORA (Short) - Cecilia Mangini - Director, screenwriter
1958 - IGNOTI ALLA CITTÀ (Short) - Cecilia Mangini - Director
de Cecilia Mangini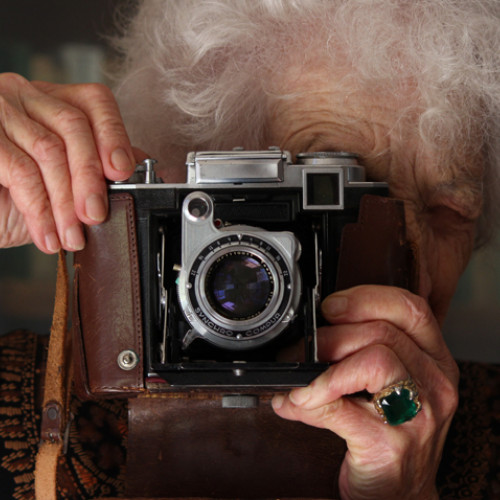 Born in 1927, Cecilia Mangini is a filmmaker, documentary filmmaker and photographer who has taken an engaged, attentive and personal look at individuals and society from the outset, with particular attention to the themes of marginality, immigration and social injustice. The first woman in Italy to shoot documentaries in the post-war period, the author of a few feature films and more than forty short films, largely co-directed with her husband Lino Del Fra, she was able to highlight the transition of her country which was moving away, sometimes slowly, from fascism, towards an industrial society. Her itinerary crossed those of Vittorio De Seta, Gianfranco Mingozzi, Florestano Vancini, Vasco Pratolini and Pier Paolo Pasolini to whom she entrusted the writing of three commentaries. Cecilia Mangini passed on some of the most beautiful images of Italy from the 1950s and 1960s to future generations. (Tënk)
2021 - IL MONDO A SCATTI - Cecilia Mangini, Paolo Pisanelli - Director, screenwriter
2020 - DUE SCATOLE DIMENTICATE - Cecilia Mangini, Paolo Pisanelli - Director, screenwriter
2013 - IN VIAGGIO CON CECILIA - Mariangela Barbanente, Cecilia Mangini - Director, screenwriter
2000 - REGINA COELI - Nico D'Alessandria - Screenwriter
1992 - KLON - Lino Del Fra - Screenwriter
1977 - ANTONIO GRAMSCI: I GIORNI DEL CARCERE - Lino Del Fra - Screenwriter
1974 - LA BRIGLIA SUL COLLO (Short) - Cecilia Mangini - Director
1973 - LA TARTE VOLANTE - Lino Del Fra - Screenwriter
1973 - LA VILLEGGIATURA - Marco Leto - Screenwriter
1967 - BRINDISI '65 (Short) - Cecilia Mangini - Director
1967 - TOMMASO (Short) - Cecilia Mangini - Director
1964 - ESSERE DONNE (Short) - Cecilia Mangini - Director
1963 - LA STATUA DI STALIN (Short) - Lino Del Fra, Cecilia Mangini - Director
1962 - ALL'ARMI SIAM FASCISTI! - Lino Del Fra, Cecilia Mangini, Lino Miccichè -Director, screenwriter
1961 - LA CANTA DELLE MARANE (Short) - Cecilia Mangini - Director
1963 - DIVINO AMORE (Short) - Cecilia Mangini - Director, screenwriter
1960 - MARIA E I GIORNI (Short) - Cecilia Mangini - Director, screenwriter
1960 - STENDALÌ: SUONANO ANCORA (Short) - Cecilia Mangini - Director, screenwriter
1958 - IGNOTI ALLA CITTÀ (Short) - Cecilia Mangini - Director