La Canta delle marane
by Cecilia Mangini
Italy
1960
11 min
OV Italian - with French subtitles
Short film
Documentary
Color
DCP
Daniella Shreir from "Another Gaze" will be attending
Retrospectives & Focus 2021
Official synopsis
On a hot summer day, a bunch of boys from the outskirts of Rome play and laugh in one of the many rivers that surround the city. The camera scrutinizes them, approaches them, exposes their gestures and looks, and envelops them in a sort of visual dance, while the words of the commentary - entrusted to Pier Paolo Pasolini's poetic sensibility - tell their stories, desires, dreams and future.
The programmer's eye
The film is a sensual and vibrant vision of a group of boys who leave the house barefoot and without having breakfast to gather near a marane, a small stream, in the Roman suburbs, forming a microcosmic society in which they feed themselves, fight, swim and play. "La canta delle marane" is the third collaboration between Mangini and Pier Paolo Pasolini. Shot less than five minutes' walk from his first home in Rome, the scripted narration resonates with his novel "Ragazzi di vita" (1955), an ode to the "pre-political rebellion", to a new generation deprived of its rights by the after war. However, the camera that lingers for a long time on the limbs of these prepubescent boys also has something of Pasolini's gaze. As the physically uninhibited but not yet disenchanted boys of "La Canta" alternate between playtime and combat, Pasolini narrates what they will become: lonely little criminals, often imprisoned, sometimes dead.
— Another Gaze
Biography and Filmography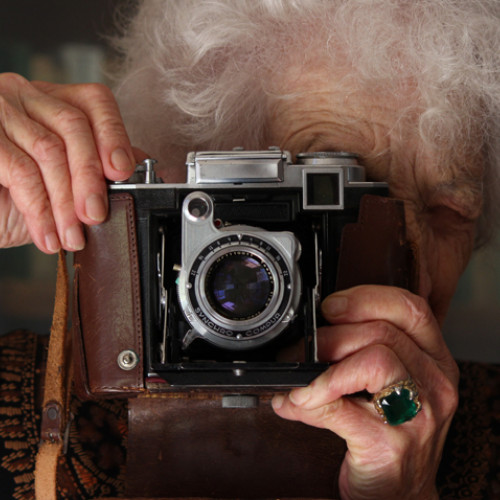 Born in 1927, Cecilia Mangini is a filmmaker, documentary filmmaker and photographer who has taken an engaged, attentive and personal look at individuals and society from the outset, with particular attention to the themes of marginality, immigration and social injustice. The first woman in Italy to shoot documentaries in the post-war period, the author of a few feature films and more than forty short films, largely co-directed with her husband Lino Del Fra, she was able to highlight the transition of her country which was moving away, sometimes slowly, from fascism, towards an industrial society. Her itinerary crossed those of Vittorio De Seta, Gianfranco Mingozzi, Florestano Vancini, Vasco Pratolini and Pier Paolo Pasolini to whom she entrusted the writing of three commentaries. Cecilia Mangini passed on some of the most beautiful images of Italy from the 1950s and 1960s to future generations. (Tënk)
2021 - IL MONDO A SCATTI - Cecilia Mangini, Paolo Pisanelli - Director, screenwriter
2020 - DUE SCATOLE DIMENTICATE - Cecilia Mangini, Paolo Pisanelli - Director, screenwriter
2013 - IN VIAGGIO CON CECILIA - Mariangela Barbanente, Cecilia Mangini - Director, screenwriter
2000 - REGINA COELI - Nico D'Alessandria - Screenwriter
1992 - KLON - Lino Del Fra - Screenwriter
1977 - ANTONIO GRAMSCI: I GIORNI DEL CARCERE - Lino Del Fra - Screenwriter
1974 - LA BRIGLIA SUL COLLO (Short) - Cecilia Mangini - Director
1973 - LA TARTE VOLANTE - Lino Del Fra - Screenwriter
1973 - LA VILLEGGIATURA - Marco Leto - Screenwriter
1967 - BRINDISI '65 (Short) - Cecilia Mangini - Director
1967 - TOMMASO (Short) - Cecilia Mangini - Director
1964 - ESSERE DONNE (Short) - Cecilia Mangini - Director
1963 - LA STATUA DI STALIN (Short) - Lino Del Fra, Cecilia Mangini - Director
1962 - ALL'ARMI SIAM FASCISTI! - Lino Del Fra, Cecilia Mangini, Lino Miccichè -Director, screenwriter
1961 - LA CANTA DELLE MARANE (Short) - Cecilia Mangini - Director
1963 - DIVINO AMORE (Short) - Cecilia Mangini - Director, screenwriter
1960 - MARIA E I GIORNI (Short) - Cecilia Mangini - Director, screenwriter
1960 - STENDALÌ: SUONANO ANCORA (Short) - Cecilia Mangini - Director, screenwriter
1958 - IGNOTI ALLA CITTÀ (Short) - Cecilia Mangini - Director
de Cecilia Mangini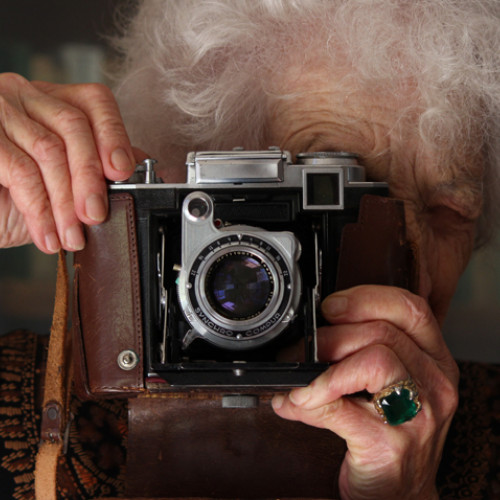 Born in 1927, Cecilia Mangini is a filmmaker, documentary filmmaker and photographer who has taken an engaged, attentive and personal look at individuals and society from the outset, with particular attention to the themes of marginality, immigration and social injustice. The first woman in Italy to shoot documentaries in the post-war period, the author of a few feature films and more than forty short films, largely co-directed with her husband Lino Del Fra, she was able to highlight the transition of her country which was moving away, sometimes slowly, from fascism, towards an industrial society. Her itinerary crossed those of Vittorio De Seta, Gianfranco Mingozzi, Florestano Vancini, Vasco Pratolini and Pier Paolo Pasolini to whom she entrusted the writing of three commentaries. Cecilia Mangini passed on some of the most beautiful images of Italy from the 1950s and 1960s to future generations. (Tënk)
2021 - IL MONDO A SCATTI - Cecilia Mangini, Paolo Pisanelli - Director, screenwriter
2020 - DUE SCATOLE DIMENTICATE - Cecilia Mangini, Paolo Pisanelli - Director, screenwriter
2013 - IN VIAGGIO CON CECILIA - Mariangela Barbanente, Cecilia Mangini - Director, screenwriter
2000 - REGINA COELI - Nico D'Alessandria - Screenwriter
1992 - KLON - Lino Del Fra - Screenwriter
1977 - ANTONIO GRAMSCI: I GIORNI DEL CARCERE - Lino Del Fra - Screenwriter
1974 - LA BRIGLIA SUL COLLO (Short) - Cecilia Mangini - Director
1973 - LA TARTE VOLANTE - Lino Del Fra - Screenwriter
1973 - LA VILLEGGIATURA - Marco Leto - Screenwriter
1967 - BRINDISI '65 (Short) - Cecilia Mangini - Director
1967 - TOMMASO (Short) - Cecilia Mangini - Director
1964 - ESSERE DONNE (Short) - Cecilia Mangini - Director
1963 - LA STATUA DI STALIN (Short) - Lino Del Fra, Cecilia Mangini - Director
1962 - ALL'ARMI SIAM FASCISTI! - Lino Del Fra, Cecilia Mangini, Lino Miccichè -Director, screenwriter
1961 - LA CANTA DELLE MARANE (Short) - Cecilia Mangini - Director
1963 - DIVINO AMORE (Short) - Cecilia Mangini - Director, screenwriter
1960 - MARIA E I GIORNI (Short) - Cecilia Mangini - Director, screenwriter
1960 - STENDALÌ: SUONANO ANCORA (Short) - Cecilia Mangini - Director, screenwriter
1958 - IGNOTI ALLA CITTÀ (Short) - Cecilia Mangini - Director