Our Lady Of The Assassins
La virgen de los sicarios
by Barbet Schroeder
France, Colombia
2000
97 min
OV Spanish - with French subtitles
Feature film
Fiction
Color
DCP
Forbidden to the under 12
Retrospectives & Focus 2021
Official synopsis
The writer F. Vallejo returns to Medellín – after being away for over 30 years. He meets 16-year-old Alexis. The latter is the kind of killer who knocks people off on command. The two are immediately attracted to each other and love grows between them. Alexis is like an Angel of Death openly firing on anybody who rubs him the wrong way.
The programmer's eye
With "Our Lady Of The Assassins", Barbet Schroeder achieved his dream of filming the Colombia where he lived as a child, thus exploring a new way of making films, adopting lightweight digital cameras with great depth of field. At the heart of the gang wars that agitate Medellín, and under the gaze of the saints of the city's churches, the filmmaker tells a very Hitchcockian story of homosexual desire. In this ambiguous and fascinating melodrama, the cynical but tender writer's logorrhea gets intertwined with the fate of young boys who have tamed the trivial injustice of death.
— Mathilde Guitton-Marcon
Biography and Filmography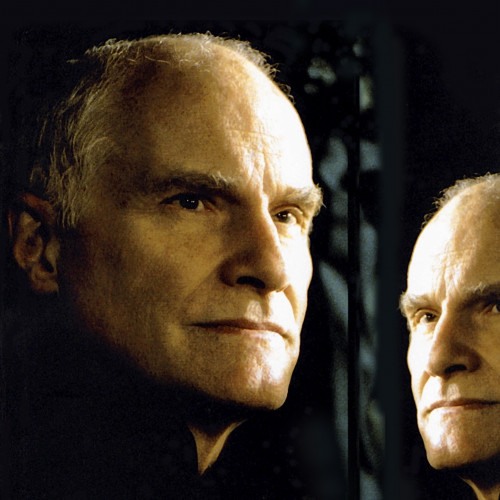 Born in 1941 in Tehran (Iran), Barbet Schroeder is a French director and producer of Swiss origin. As a child, he followed his geologist father to Colombia. He then chose France to conduct his studies. Schroeder collaborated with the film review Les Cahiers du cinema then directed two short films; Jean-Luc Godard took him as an assistant in "The Carabineers". In 1962, he founded the production company Les Films du Losange with Éric Rohmer, which produced almost all of Rohmer's films and films by Jacques Rivette, Jean Eustache, Rainer W. Fassbinder and Wim Wenders. He collaborated with the Pink Floyd for "More" (1969) and "Obscured by Clouds" (1972), which gave a great place to the theme of freedom in settings representative of hippie culture. In 1974, he made a documentary on Idi Amin Dada in which he revealed the dictator. Barbet Schroeder then left to work in the United States. An admirer of Charles Bukowski, he commissioned the latter to write "Barfly" which assured him certain recognition and allowed him to direct "Reversal of Fortune" (1990) for which he was selected for the Oscars. He then directed other films in the United States before returning to France. (Fema La Rochelle)
2017 - THE VENERABLE W. - Barbet Schroeder - Director and screenwriter
2017 - OÙ EN ÊTES-VOUS, BARBET SCHROEDER ? (Short) - Barbet Schroeder - Director and screenwriter
2015 - AMNESIA - Barbet Schroeder - Director and screenwriter
2008 - INJU: THE BEAST IN THE SHADOW - Barbet Schroeder - Director and screenwriter
2007 - TERROR'S ADVOCATE - Barbet Schroeder - Director
2002 - MURDER BY NUMBERS - Barbet Schroeder - Director
2000 - OUR LADY OF THE ASSASSINS - Barbet Schroeder - Director
1997 - DESPERATE MEASURES - Barbet Schroeder - Director
1995 - BEFORE AND AFTER - Barbet Schroeder - Director
1994 - KISS OF DEATH - Barbet Schroeder - Director
1992 - SINGLE WHITE FEMALE - Barbet Schroeder - Director
1990 - REVERSAL OF FORTUNE - Barbet Schroeder - Director
1987 - BARFLY - Barbet Schroeder - Director
1984 - TRICHEURS - Barbet Schroeder - Director and screenwriter
1982 - THE CHARLES BUKOWSKI TAPES - Barbet Schroeder - Director
1978 - KOKO: A TALKING GORILLA - Barbet Schroeder - Director
1975 - MISTRESS - Barbet Schroeder - Director and screenwriter
1974 - GENERAL IDI AMIN DADA: A SELF PORTRAIT - Barbet Schroeder - Director
1971 - THE VALLEY OBSCURED BY CLOUDS - Barbet Schroeder - Director and screenwriter
1971 - LE COCHON AUX PATATES DOUCES (Short) - Barbet Schroeder - Director
1971 - MAQUILLAGES (Short) - Barbet Schroeder - Director
1971 - SING-SING (Short) - Barbet Schroeder - Director
1969 - MORE - Barbet Schroeder - Director and screenwriter
German Jaramillo, Anderson Ballesteros and Juan David Restrepo
Les Films du Losange, Studio Canal +, Vertigo Films, Tucan Producciones Cinematograficas
de Barbet Schroeder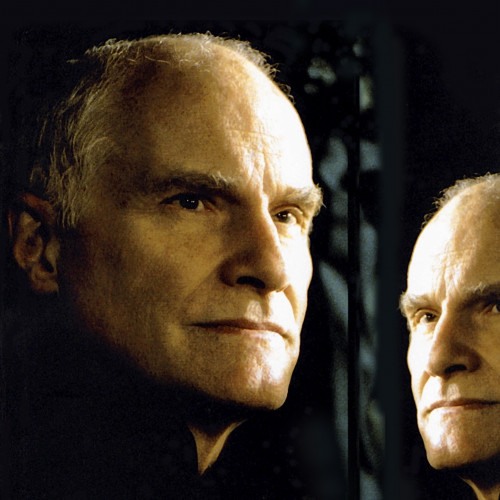 Born in 1941 in Tehran (Iran), Barbet Schroeder is a French director and producer of Swiss origin. As a child, he followed his geologist father to Colombia. He then chose France to conduct his studies. Schroeder collaborated with the film review Les Cahiers du cinema then directed two short films; Jean-Luc Godard took him as an assistant in "The Carabineers". In 1962, he founded the production company Les Films du Losange with Éric Rohmer, which produced almost all of Rohmer's films and films by Jacques Rivette, Jean Eustache, Rainer W. Fassbinder and Wim Wenders. He collaborated with the Pink Floyd for "More" (1969) and "Obscured by Clouds" (1972), which gave a great place to the theme of freedom in settings representative of hippie culture. In 1974, he made a documentary on Idi Amin Dada in which he revealed the dictator. Barbet Schroeder then left to work in the United States. An admirer of Charles Bukowski, he commissioned the latter to write "Barfly" which assured him certain recognition and allowed him to direct "Reversal of Fortune" (1990) for which he was selected for the Oscars. He then directed other films in the United States before returning to France. (Fema La Rochelle)
2017 - THE VENERABLE W. - Barbet Schroeder - Director and screenwriter
2017 - OÙ EN ÊTES-VOUS, BARBET SCHROEDER ? (Short) - Barbet Schroeder - Director and screenwriter
2015 - AMNESIA - Barbet Schroeder - Director and screenwriter
2008 - INJU: THE BEAST IN THE SHADOW - Barbet Schroeder - Director and screenwriter
2007 - TERROR'S ADVOCATE - Barbet Schroeder - Director
2002 - MURDER BY NUMBERS - Barbet Schroeder - Director
2000 - OUR LADY OF THE ASSASSINS - Barbet Schroeder - Director
1997 - DESPERATE MEASURES - Barbet Schroeder - Director
1995 - BEFORE AND AFTER - Barbet Schroeder - Director
1994 - KISS OF DEATH - Barbet Schroeder - Director
1992 - SINGLE WHITE FEMALE - Barbet Schroeder - Director
1990 - REVERSAL OF FORTUNE - Barbet Schroeder - Director
1987 - BARFLY - Barbet Schroeder - Director
1984 - TRICHEURS - Barbet Schroeder - Director and screenwriter
1982 - THE CHARLES BUKOWSKI TAPES - Barbet Schroeder - Director
1978 - KOKO: A TALKING GORILLA - Barbet Schroeder - Director
1975 - MISTRESS - Barbet Schroeder - Director and screenwriter
1974 - GENERAL IDI AMIN DADA: A SELF PORTRAIT - Barbet Schroeder - Director
1971 - THE VALLEY OBSCURED BY CLOUDS - Barbet Schroeder - Director and screenwriter
1971 - LE COCHON AUX PATATES DOUCES (Short) - Barbet Schroeder - Director
1971 - MAQUILLAGES (Short) - Barbet Schroeder - Director
1971 - SING-SING (Short) - Barbet Schroeder - Director
1969 - MORE - Barbet Schroeder - Director and screenwriter