Piranha
by Joe Dante
United States of America
1978
93 min
OV English - with French subtitles
Feature film
Fiction
Color
DCP
Forbidden to the under 12
John Sayles and Kleber Mendonça Filho will be attending
Retrospectives & Focus 2021
Official synopsis
Two hikers break into a disused military estate. It isn't long before they take advantage of the swimming pool. Swimming turns into massacre as the pool contains a secret well kept by the army. Soon, a horde of mutant piranhas invades the region's waters. The authorities try to cover up the case, even if it means putting the lives of many civilians in danger.
The programmer's eye
The result of the American army's clandestine experiments, a horde of mutant piranhas is released in the wild. Warning! Written by John Sayles, "Piranha" is a satirical and counter-cultural reinterpretation of Spielberg's "Jaws". Delightful.
— Nathan Reneaud
Biography and Filmography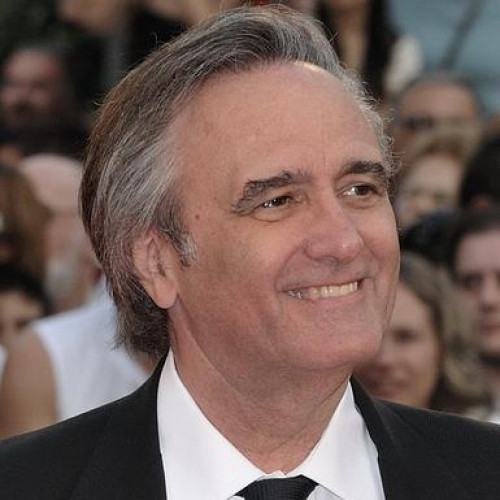 Born in 1946 in New Jersey, Joe Dante studied film at the University of Philadelphia, then moved to Los Angeles in 1974 and began his career at New World Pictures - a production company specialised in B movies founded by Roger and Gene Corman. In 1975, he directed his first feature film, "Hollywood Boulevard", then "Piranha", which became the production house's biggest success. He was noticed by Steven Spielberg who offered him to direct a sketch of the film "The Fourth Dimension", then to lead the "Gremlins" project solo. The film was a huge public success and resulted in a sequel six years later. (Fema La Rochelle)
2014 : BURYING THE EX - Joe Dante - Director
2009 : THE HOLE - Joe Dante - Director
2003 : LOONEY TUNES : BACK IN ACTION - Joe Dante - Director
1998 : SMALL SOLDIERS - Joe Dante - Director
1993 - MATINEE - Joe Dante - Director
1990 : GREMLINS 2 : THE NEW BATCH - Joe Dante - Director
1989 : THE 'BURBS - Joe Dante - Director
1987 : INNERSPACE - Joe Dante - Director
1985 : EXPLORERS - Joe Dante - Director
1984 : GREMLINS - Joe Dante - Director
1981 : THE HOWLING - Joe Dante - Director
1979 : ROCK'N'ROLL HIGH SCHOOL - Allan Arkush - Screenwriter
1978 : PIRANHA - Joe Dante - Director
1976 : HOLLYWOOD BOULEVARD - Allan Arkush, Joe Dante - Director
1966 : THE MOVIE ORGY - Joe Dante, Joe Davidson - Director and Screenwriter
de Joe Dante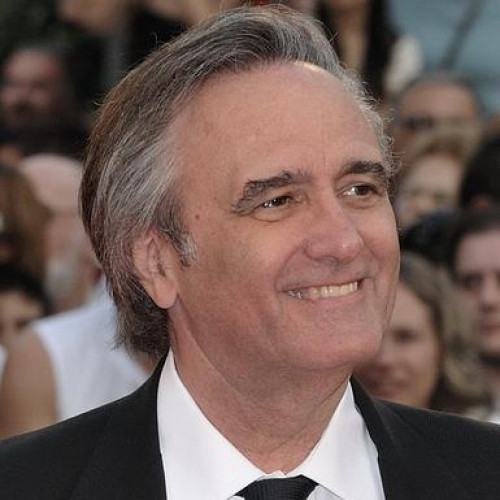 Born in 1946 in New Jersey, Joe Dante studied film at the University of Philadelphia, then moved to Los Angeles in 1974 and began his career at New World Pictures - a production company specialised in B movies founded by Roger and Gene Corman. In 1975, he directed his first feature film, "Hollywood Boulevard", then "Piranha", which became the production house's biggest success. He was noticed by Steven Spielberg who offered him to direct a sketch of the film "The Fourth Dimension", then to lead the "Gremlins" project solo. The film was a huge public success and resulted in a sequel six years later. (Fema La Rochelle)
2014 : BURYING THE EX - Joe Dante - Director
2009 : THE HOLE - Joe Dante - Director
2003 : LOONEY TUNES : BACK IN ACTION - Joe Dante - Director
1998 : SMALL SOLDIERS - Joe Dante - Director
1993 - MATINEE - Joe Dante - Director
1990 : GREMLINS 2 : THE NEW BATCH - Joe Dante - Director
1989 : THE 'BURBS - Joe Dante - Director
1987 : INNERSPACE - Joe Dante - Director
1985 : EXPLORERS - Joe Dante - Director
1984 : GREMLINS - Joe Dante - Director
1981 : THE HOWLING - Joe Dante - Director
1979 : ROCK'N'ROLL HIGH SCHOOL - Allan Arkush - Screenwriter
1978 : PIRANHA - Joe Dante - Director
1976 : HOLLYWOOD BOULEVARD - Allan Arkush, Joe Dante - Director
1966 : THE MOVIE ORGY - Joe Dante, Joe Davidson - Director and Screenwriter