Stendalì‌
by Cecilia Mangini
Italy
1960
11 min
OV Italian - with French subtitles
Short film
Documentary
Color
DCP
Daniella Shreir from "Another Gaze" will be attending
Retrospectives & Focus 2021
Official synopsis
Until recently, in Martano, in the Puglia region in Southern Italy, the funeral vigil was done at home for women - as they were forbidden to attend the funeral - in the presence of professional mourners. This documentary on mortuary rites by Cecilia Mangini takes a look at femininity in its expressive and emotional dimension. The eulogy, in the form of a chant chanted in griko (regional dialect), is translated in a highly poetic register by Pier Paolo Pasolini, a frequent collaborator of the filmmaker.
The programmer's eye
Shot in Martano, "Stendalí" is the story of a female mourning ritual - set up in ethnic Greek communities who spoke Griko, a dialect still found in southern Puglia - on the verge of extinction. When Mangini arrived in that town in 1960, she found only two women who remembered fragments of the songs; they said: "When we're gone, the lamentations will also disappear. Despite its style of observation - although accelerated in the editing, sometimes with a comedic effect -, the film is actually entirely reconstituted. As she thought funeral chants were one of the highest forms of poetry, Mangini entrusted Pasolini to work with the memories of the two women to create a "line" of Griko and write a screenplay narrated in Italian by actress Lilla Brignone. By adding the voiceover, Mangini didn't have to choose between integrating the Italian translation or the subtitles, which she said would have disturbed the rhythm of the songs and the relationship between sound and image. The opening title card tells us that only men were allowed to accompany a body to church, while women stayed home to mourn. As a boy's body is carried by the men, leaving the women alone to cry, Pasolini's words, uttered by Brignone, detect an overt awareness of the sexual nature of maternal labor and mourning: "Who will wash your shirt? The tombstone will. Who will iron it for you? The gravestone, the earth will."
— Another Gaze
Biography and Filmography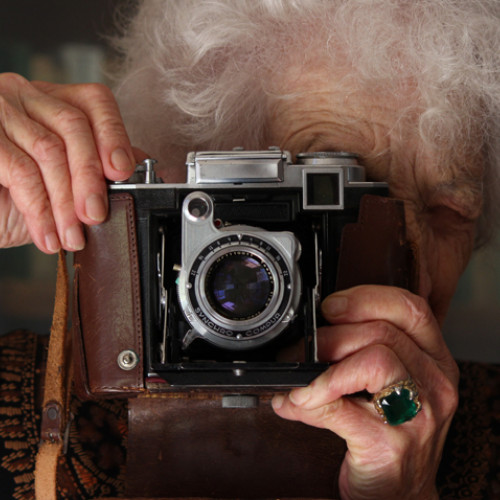 Born in 1927, Cecilia Mangini is a filmmaker, documentary filmmaker and photographer who has taken an engaged, attentive and personal look at individuals and society from the outset, with particular attention to the themes of marginality, immigration and social injustice. The first woman in Italy to shoot documentaries in the post-war period, the author of a few feature films and more than forty short films, largely co-directed with her husband Lino Del Fra, she was able to highlight the transition of her country which was moving away, sometimes slowly, from fascism, towards an industrial society. Her itinerary crossed those of Vittorio De Seta, Gianfranco Mingozzi, Florestano Vancini, Vasco Pratolini and Pier Paolo Pasolini to whom she entrusted the writing of three commentaries. Cecilia Mangini passed on some of the most beautiful images of Italy from the 1950s and 1960s to future generations. (Tënk)
2021 - IL MONDO A SCATTI - Cecilia Mangini, Paolo Pisanelli - Director, screenwriter
2020 - DUE SCATOLE DIMENTICATE - Cecilia Mangini, Paolo Pisanelli - Director, screenwriter
2013 - IN VIAGGIO CON CECILIA - Mariangela Barbanente, Cecilia Mangini - Director, screenwriter
2000 - REGINA COELI - Nico D'Alessandria - Screenwriter
1992 - KLON - Lino Del Fra - Screenwriter
1977 - ANTONIO GRAMSCI: I GIORNI DEL CARCERE - Lino Del Fra - Screenwriter
1974 - LA BRIGLIA SUL COLLO (Short) - Cecilia Mangini - Director
1973 - LA TARTE VOLANTE - Lino Del Fra - Screenwriter
1973 - LA VILLEGGIATURA - Marco Leto - Screenwriter
1967 - BRINDISI '65 (Short) - Cecilia Mangini - Director
1967 - TOMMASO (Short) - Cecilia Mangini - Director
1964 - ESSERE DONNE (Short) - Cecilia Mangini - Director
1963 - LA STATUA DI STALIN (Short) - Lino Del Fra, Cecilia Mangini - Director
1962 - ALL'ARMI SIAM FASCISTI! - Lino Del Fra, Cecilia Mangini, Lino Miccichè -Director, screenwriter
1961 - LA CANTA DELLE MARANE (Short) - Cecilia Mangini - Director
1963 - DIVINO AMORE (Short) - Cecilia Mangini - Director, screenwriter
1960 - MARIA E I GIORNI (Short) - Cecilia Mangini - Director, screenwriter
1960 - STENDALÌ: SUONANO ANCORA (Short) - Cecilia Mangini - Director, screenwriter
1958 - IGNOTI ALLA CITTÀ (Short) - Cecilia Mangini - Director
de Cecilia Mangini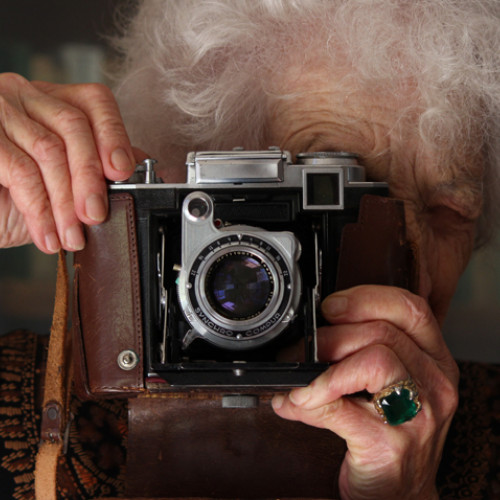 Born in 1927, Cecilia Mangini is a filmmaker, documentary filmmaker and photographer who has taken an engaged, attentive and personal look at individuals and society from the outset, with particular attention to the themes of marginality, immigration and social injustice. The first woman in Italy to shoot documentaries in the post-war period, the author of a few feature films and more than forty short films, largely co-directed with her husband Lino Del Fra, she was able to highlight the transition of her country which was moving away, sometimes slowly, from fascism, towards an industrial society. Her itinerary crossed those of Vittorio De Seta, Gianfranco Mingozzi, Florestano Vancini, Vasco Pratolini and Pier Paolo Pasolini to whom she entrusted the writing of three commentaries. Cecilia Mangini passed on some of the most beautiful images of Italy from the 1950s and 1960s to future generations. (Tënk)
2021 - IL MONDO A SCATTI - Cecilia Mangini, Paolo Pisanelli - Director, screenwriter
2020 - DUE SCATOLE DIMENTICATE - Cecilia Mangini, Paolo Pisanelli - Director, screenwriter
2013 - IN VIAGGIO CON CECILIA - Mariangela Barbanente, Cecilia Mangini - Director, screenwriter
2000 - REGINA COELI - Nico D'Alessandria - Screenwriter
1992 - KLON - Lino Del Fra - Screenwriter
1977 - ANTONIO GRAMSCI: I GIORNI DEL CARCERE - Lino Del Fra - Screenwriter
1974 - LA BRIGLIA SUL COLLO (Short) - Cecilia Mangini - Director
1973 - LA TARTE VOLANTE - Lino Del Fra - Screenwriter
1973 - LA VILLEGGIATURA - Marco Leto - Screenwriter
1967 - BRINDISI '65 (Short) - Cecilia Mangini - Director
1967 - TOMMASO (Short) - Cecilia Mangini - Director
1964 - ESSERE DONNE (Short) - Cecilia Mangini - Director
1963 - LA STATUA DI STALIN (Short) - Lino Del Fra, Cecilia Mangini - Director
1962 - ALL'ARMI SIAM FASCISTI! - Lino Del Fra, Cecilia Mangini, Lino Miccichè -Director, screenwriter
1961 - LA CANTA DELLE MARANE (Short) - Cecilia Mangini - Director
1963 - DIVINO AMORE (Short) - Cecilia Mangini - Director, screenwriter
1960 - MARIA E I GIORNI (Short) - Cecilia Mangini - Director, screenwriter
1960 - STENDALÌ: SUONANO ANCORA (Short) - Cecilia Mangini - Director, screenwriter
1958 - IGNOTI ALLA CITTÀ (Short) - Cecilia Mangini - Director