Terror's Advocate
L'Avocat de la terreur
by Barbet Schroeder
France
2007
135 min
OV French, English - with French subtitles
Feature film
Documentary
Color
35 mm
Retrospectives & Focus 2021
Official synopsis
Communist, anti-colonialist, right-wing extremist? What convictions guide the moral mind of Jacques Vergès? Barbet Schroeder takes us down history's darkest paths in his attempt to illuminate the mystery and follows the winding trail left by this 'devil's advocate', as he forges his unique path in law and politics.The filmmaker explores the history of 'blind terrorism' and leads us towards shocking revelations that expose long-hidden links in history.
The programmer's eye
Through a series of interviews, this film investigates the mystery represented by Jacques Vergès' journey and the convictions that guided him. This fascinating documentary is above all a brilliant analysis of the contemporary history of terrorism. It leaves space for the different protagonists to express themselves and, at the same time, the possibility for the viewer to form their own opinion.
— Natacha Seweryn
Biography and Filmography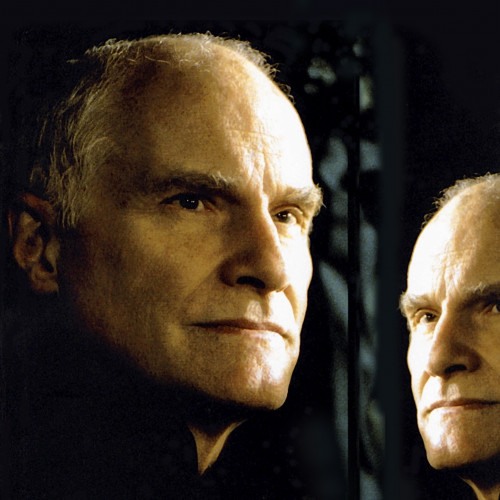 Born in 1941 in Tehran (Iran), Barbet Schroeder is a French director and producer of Swiss origin. As a child, he followed his geologist father to Colombia. He then chose France to conduct his studies. Schroeder collaborated with the film review Les Cahiers du cinema then directed two short films; Jean-Luc Godard took him as an assistant in "The Carabineers". In 1962, he founded the production company Les Films du Losange with Éric Rohmer, which produced almost all of Rohmer's films and films by Jacques Rivette, Jean Eustache, Rainer W. Fassbinder and Wim Wenders. He collaborated with the Pink Floyd for "More" (1969) and "Obscured by Clouds" (1972), which gave a great place to the theme of freedom in settings representative of hippie culture. In 1974, he made a documentary on Idi Amin Dada in which he revealed the dictator. Barbet Schroeder then left to work in the United States. An admirer of Charles Bukowski, he commissioned the latter to write "Barfly" which assured him certain recognition and allowed him to direct "Reversal of Fortune" (1990) for which he was selected for the Oscars. He then directed other films in the United States before returning to France. (Fema La Rochelle)
2017 - THE VENERABLE W. - Barbet Schroeder - Director and screenwriter
2017 - OÙ EN ÊTES-VOUS, BARBET SCHROEDER ? (Short) - Barbet Schroeder - Director and screenwriter
2015 - AMNESIA - Barbet Schroeder - Director and screenwriter
2008 - INJU: THE BEAST IN THE SHADOW - Barbet Schroeder - Director and screenwriter
2007 - TERROR'S ADVOCATE - Barbet Schroeder - Director
2002 - MURDER BY NUMBERS - Barbet Schroeder - Director
2000 - OUR LADY OF THE ASSASSINS - Barbet Schroeder - Director
1997 - DESPERATE MEASURES - Barbet Schroeder - Director
1995 - BEFORE AND AFTER - Barbet Schroeder - Director
1994 - KISS OF DEATH - Barbet Schroeder - Director
1992 - SINGLE WHITE FEMALE - Barbet Schroeder - Director
1990 - REVERSAL OF FORTUNE - Barbet Schroeder - Director
1987 - BARFLY - Barbet Schroeder - Director
1984 - TRICHEURS - Barbet Schroeder - Director and screenwriter
1982 - THE CHARLES BUKOWSKI TAPES - Barbet Schroeder - Director
1978 - KOKO: A TALKING GORILLA - Barbet Schroeder - Director
1975 - MISTRESS - Barbet Schroeder - Director and screenwriter
1974 - GENERAL IDI AMIN DADA: A SELF PORTRAIT - Barbet Schroeder - Director
1971 - THE VALLEY OBSCURED BY CLOUDS - Barbet Schroeder - Director and screenwriter
1971 - LE COCHON AUX PATATES DOUCES (Short) - Barbet Schroeder - Director
1971 - MAQUILLAGES (Short) - Barbet Schroeder - Director
1971 - SING-SING (Short) - Barbet Schroeder - Director
1969 - MORE - Barbet Schroeder - Director and screenwriter
de Barbet Schroeder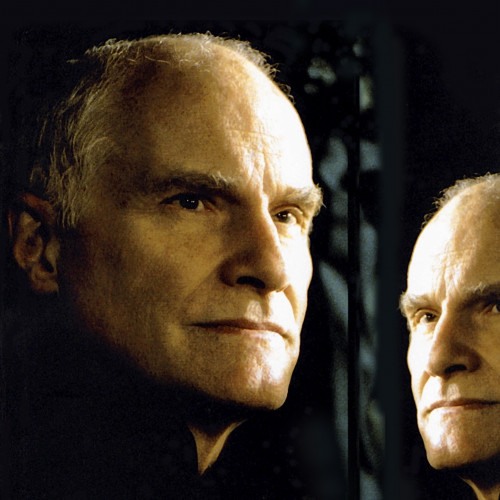 Born in 1941 in Tehran (Iran), Barbet Schroeder is a French director and producer of Swiss origin. As a child, he followed his geologist father to Colombia. He then chose France to conduct his studies. Schroeder collaborated with the film review Les Cahiers du cinema then directed two short films; Jean-Luc Godard took him as an assistant in "The Carabineers". In 1962, he founded the production company Les Films du Losange with Éric Rohmer, which produced almost all of Rohmer's films and films by Jacques Rivette, Jean Eustache, Rainer W. Fassbinder and Wim Wenders. He collaborated with the Pink Floyd for "More" (1969) and "Obscured by Clouds" (1972), which gave a great place to the theme of freedom in settings representative of hippie culture. In 1974, he made a documentary on Idi Amin Dada in which he revealed the dictator. Barbet Schroeder then left to work in the United States. An admirer of Charles Bukowski, he commissioned the latter to write "Barfly" which assured him certain recognition and allowed him to direct "Reversal of Fortune" (1990) for which he was selected for the Oscars. He then directed other films in the United States before returning to France. (Fema La Rochelle)
2017 - THE VENERABLE W. - Barbet Schroeder - Director and screenwriter
2017 - OÙ EN ÊTES-VOUS, BARBET SCHROEDER ? (Short) - Barbet Schroeder - Director and screenwriter
2015 - AMNESIA - Barbet Schroeder - Director and screenwriter
2008 - INJU: THE BEAST IN THE SHADOW - Barbet Schroeder - Director and screenwriter
2007 - TERROR'S ADVOCATE - Barbet Schroeder - Director
2002 - MURDER BY NUMBERS - Barbet Schroeder - Director
2000 - OUR LADY OF THE ASSASSINS - Barbet Schroeder - Director
1997 - DESPERATE MEASURES - Barbet Schroeder - Director
1995 - BEFORE AND AFTER - Barbet Schroeder - Director
1994 - KISS OF DEATH - Barbet Schroeder - Director
1992 - SINGLE WHITE FEMALE - Barbet Schroeder - Director
1990 - REVERSAL OF FORTUNE - Barbet Schroeder - Director
1987 - BARFLY - Barbet Schroeder - Director
1984 - TRICHEURS - Barbet Schroeder - Director and screenwriter
1982 - THE CHARLES BUKOWSKI TAPES - Barbet Schroeder - Director
1978 - KOKO: A TALKING GORILLA - Barbet Schroeder - Director
1975 - MISTRESS - Barbet Schroeder - Director and screenwriter
1974 - GENERAL IDI AMIN DADA: A SELF PORTRAIT - Barbet Schroeder - Director
1971 - THE VALLEY OBSCURED BY CLOUDS - Barbet Schroeder - Director and screenwriter
1971 - LE COCHON AUX PATATES DOUCES (Short) - Barbet Schroeder - Director
1971 - MAQUILLAGES (Short) - Barbet Schroeder - Director
1971 - SING-SING (Short) - Barbet Schroeder - Director
1969 - MORE - Barbet Schroeder - Director and screenwriter